Heavy duty grinding

Deburring

Steel

Stainless steel

Cast iron

Disc grinder
Features
High durability and high performance wheel specializing in grinding of cast iron.
The grinding force about 1.4 times and total stock removal about 2.4 times have increased compared to the competitor's heavy grinding wheel.
Especially suitable for ductile cast iron (FCD) which requires high grinding power, leads to improved grinding work.

*Our experimental data.
Stock removal index when using 250Hz / 240Hz power supply designed for high frequency grinder and grinding FCD500 until 180φ grinding wheel is used up
(The performance of compeitor's product is taken as 100.)
Applications
Heavy grinding such as debburing of cast iron.
Specifications
Diameter
(mm)
Thickness
(mm)
Bore
(mm)
Grain
Grit
Hardness
Packing Outer Box
(pcs×inner box)
Maximum
operation speed
100
6
15
AZ
20
S
200pcs
(25pcs x 8boxes)
72m/s
(4,300m/min)
180
6
22
AZ
20
S
50pcs
(25pcs x 2boxes)
72m/s
(4,300m/min)
The unit of diameter, thickness and bore is the mm.
Each product lines are available in different sizes, please contact us.
Article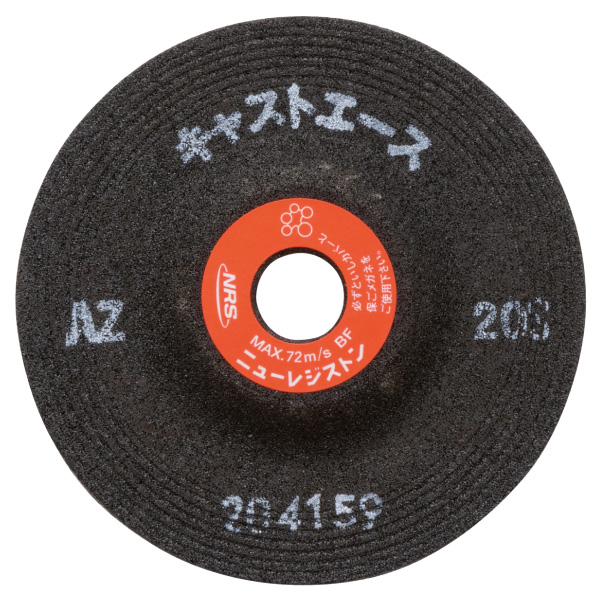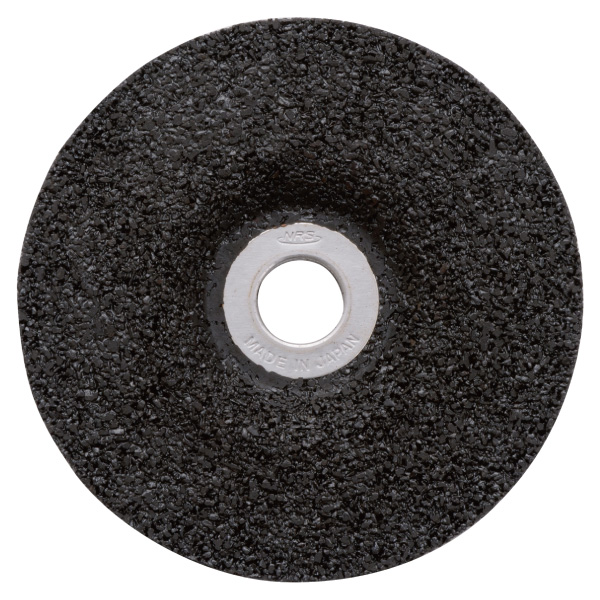 Package