Grinding

Mill scale removal

Deburring

Surface grinding

Chamfering

light duty grinding, polishing

Descaling

Paint stripping

Steel

Stainless steel

aluminum

Cast iron

One-Touch

Mini grinder
Features
Ceramic Grain
Triangular shaped ceramic grains with high grinding force.
Maintain high stock removal with minute clushing ability peculiar to ceramic grain.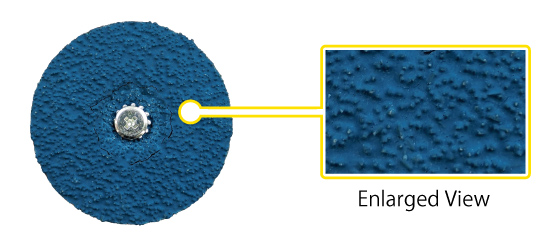 Depressed Center Wheel
Depressed Center Wheel is designed to keep movable flange from getting in the way .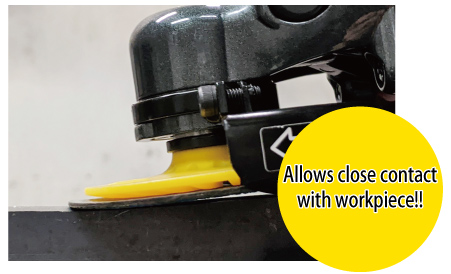 All-in-one Dedicated Pad
The special pad with protrusions adjusts the grinding pressure to prevent clog and maintain high grinding force.

Cushioned pad allows wheel to soft contact with workpiece.

Grinding wheel, pad and flange are integrated (One-touch Type), prevent wheel run out and deformation.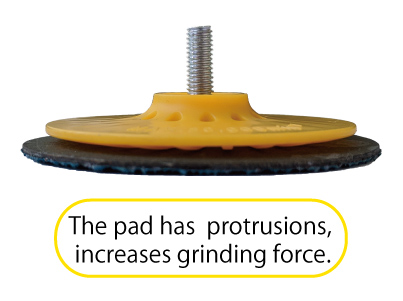 New Phase of Stock Removal and Durability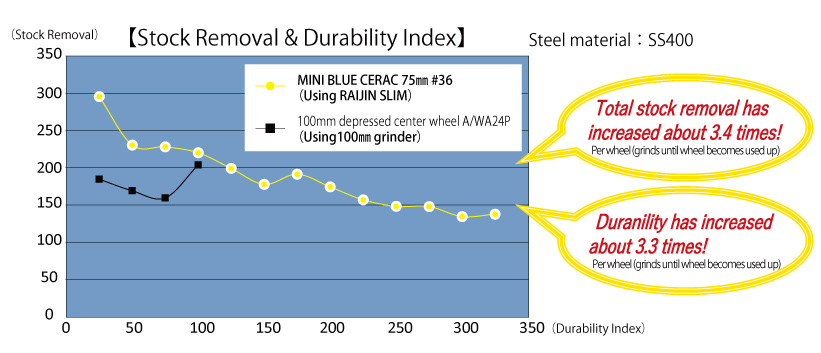 *Our experimental data.The durability of 100mm depressed center wheel A/WA24P is taken as 100.
Applications
Surface

grinding such as general steel, stainless steel or alumimnum

,

Deburring, Chamfering,Descaling,Light grinding, Mill scale or paint removal .etc
Specifications
Diameter
(mm)
Grit
Packing Outer Box
(pcs × inner box)
Max rpm
58
36
50pcs
(10pcs × 5)
25,000rpm
75
36
50pcs
(10pcs × 5)
20,000rpm
The unit of diameter, thickness and bore is the mm.
Each product lines are available in different sizes, please contact us.
Article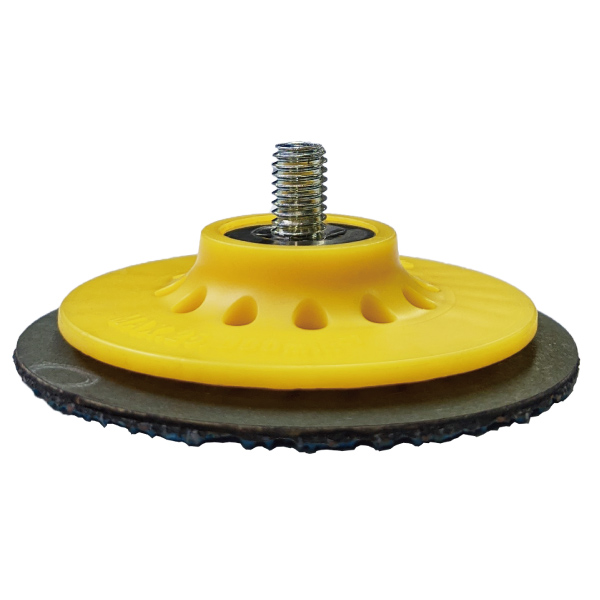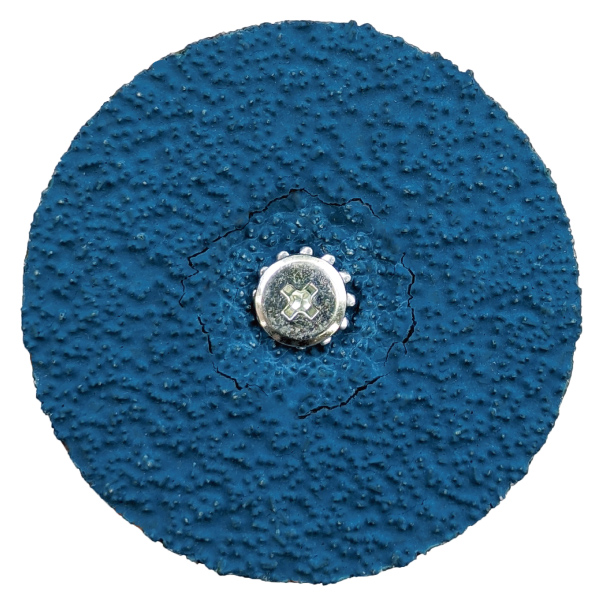 Package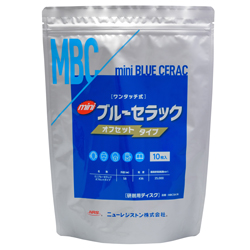 How to mount and remove depressed center wheel MINI BLUE CERAC
How to mount
Tighten the depressed center wheel MINI BLUE CERAC until there is no gap between wheel and fixed flange.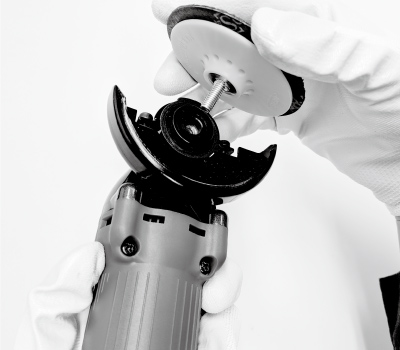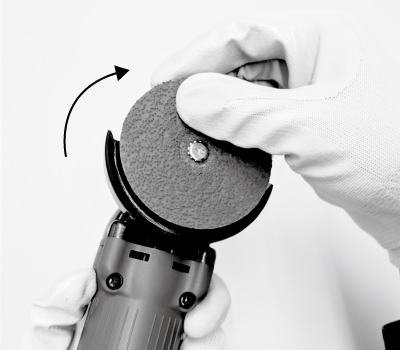 *Do not tighten the wheel excessively.
*Follow the instruction of grinder you use to mount the wheel.
R
emove depressed
Loosen the wheel in the reverse order of the mounting and remove it.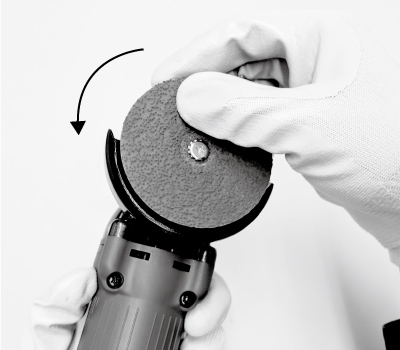 *If the wheel is too tight to loose, loosen the screw with a Phillips head screwdriver and remove it.
Precautions
Use at an angle of 15 degrees or less.

Prevent side of wheel from contact with corner or projections of weld bead.

When grinding workpiece that has irregular surface, hold a wheel down from directly above and move it towards operator.

The pad and wheel are integrated, do not disassemble and use.